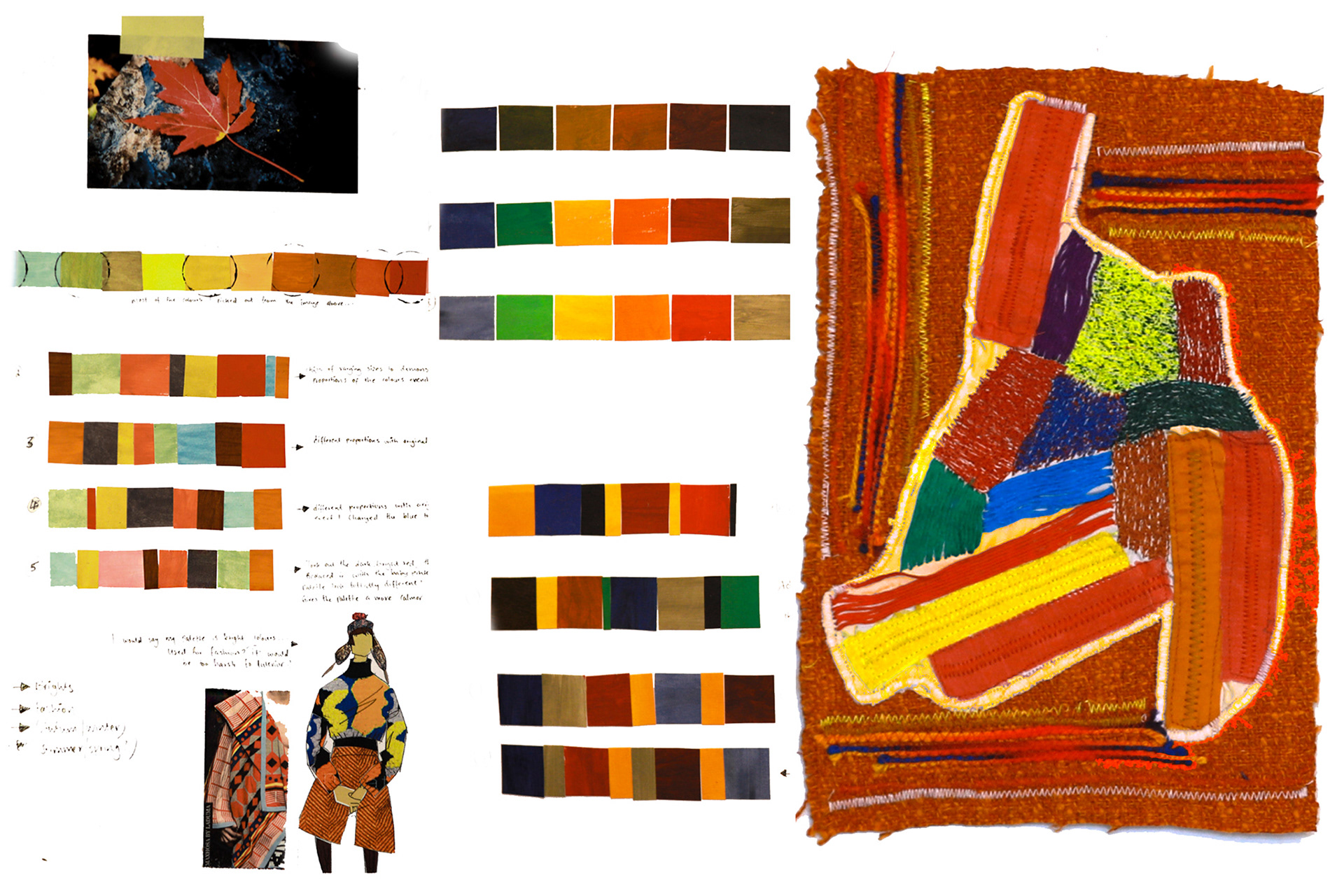 colour development for collection: The Mantis Shrimp.
Painted stripes of colours picked from my image of autumn leaf. Grouped shades/ tones to see which colours worked best . With my final colour palette, I embroidered a sample to preview the colours with fabric and threads.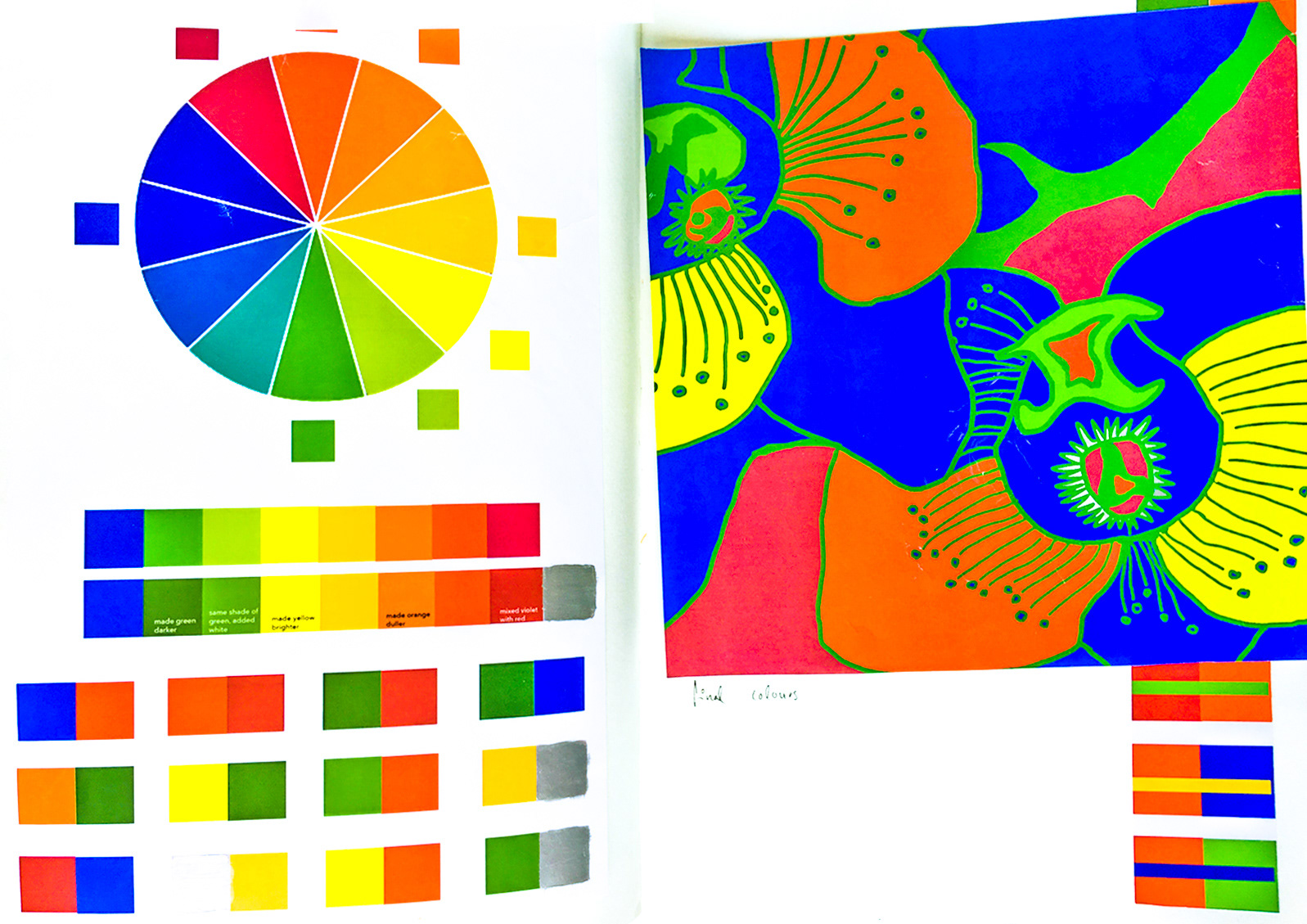 Colour development for collection: Controlled vs Uncontrolled
Painted strips of colours picked a colour wheel. I wanted this collection to be very bright and vibrant. I chose complementary colours.
I put my final colours side by side to see how they work next to certain colours. 
I put the colours into one of my final designs for the final preview